It's been a long time coming, but today I'm excited to announce that our new A/B campaign testing feature is now live and available to all of our clients, new and existing.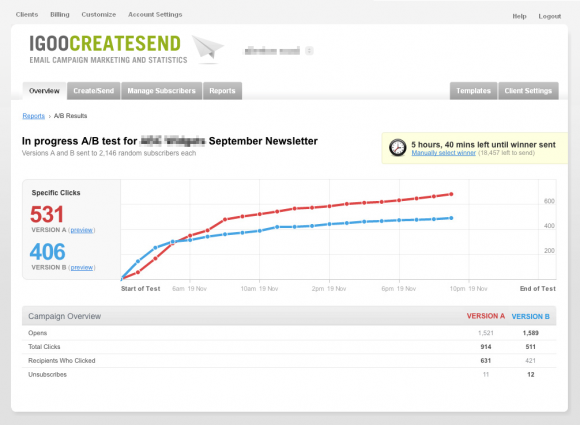 We've made sending an A/B campaign just as easy as sending a regular one. You can test different subject lines or sender details in a matter of seconds, and the best part is, you learn something from every single test you run you do.
One of my favorite new features that come with the A/B testing update are benefit estimates. Basically, after the test is run and the winning version is sent to the remainder of your subscribers, we'll look at how much better the winning version performed in your test and extrapolate that across the rest of your campaign results. These benefit estimates will give you a great indication on the total benefit gained from running the test.
Are you interested in marketing your business online? We can get you set up in a matter of hours with a custom branded email template, and import any subscriber/customer lists you may already have. Get in touch with us and we'll tell you why your business can't do without it.