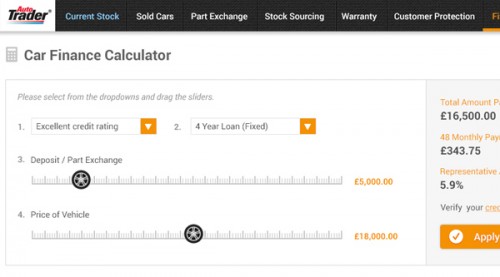 We're currently developing the new website for Steve James Motor Cars, which is set to go live in the next few months. With a refreshed logo and new features added to the site, it's the perfect place to find a quality used car.
The site now focuses on finance solutions, which are offered by the company to prospective buyers. The 'car finance' calculator allows customers to find suitable cars dependant on credit rating and with the 'finance affordability' calculator, users can work out recommended monthly repayments based on income.
There's extensive photo galleries of 75 shots for each car, the option to book a test drive or apply for finance, along with a comprehensive specification for each vehicle.
With frequent 'cars of the week,' there will also be the option to search for vehicles, filtered by body type, manufacturer and fuel type. The ability to view cars in a simple grid format will ensure the site remains accessible and easy to use.
As a family owned dealership based in Liverpool, the site will also pay tribute to the city through unique design features and elements.