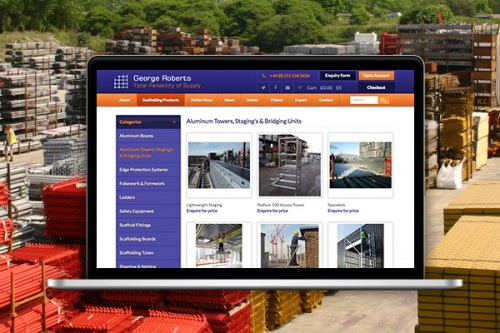 We're very pleased to announce that the new website for George Roberts Scaffolding is now live. As one of the world's largest independent scaffolding suppliers, they needed a website that would reflect their global presence within the construction industry.
The new website has a range of improved features including an online shop, detailed case studies, regular videos and news articles.
If you would like to hear more about how we could transform your brand and website, get in touch with us today.