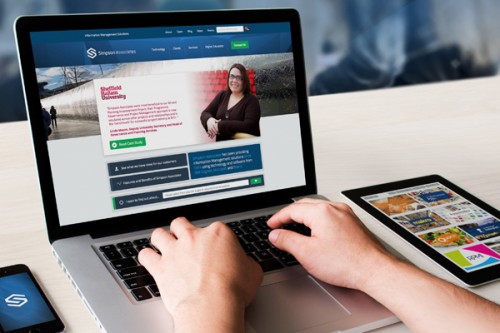 This month, we're shining our igoo spotlight on Simpson Associates, who are specialists in information management solutions.
Simpson Associates first approached igoo in the middle of last year, needing a more streamlined brand and website to reflect their growing position within the market.
The initial phase of the website featured detailed case studies, breakdowns of technological services and an integrated blog and news section.
We are now working on version two of the site, which will see an improved range of features including video integration and a new events section.
If you're thinking of a website refresh, get in touch with us today to learn more.