We were delighted to see some igoo clients at the Liverpool Food and Drink Festival this weekend, with stalls from Salt Dog Slims, Slim's Pork Chop Express and Matou.
Complete with a big red bus and leather couches, the guys from Slim's were a very welcome presence at the festival and queues immediately started forming to grab some delicious cocktails and tasty food from the new eatery.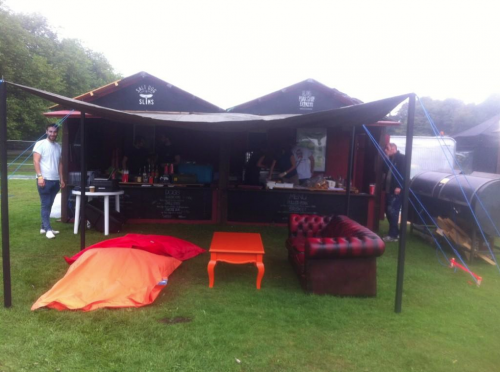 igoo created some artwork for the stands for Slim's Pork Chop Express and Salt Dog Slim's, including signage and board menus.