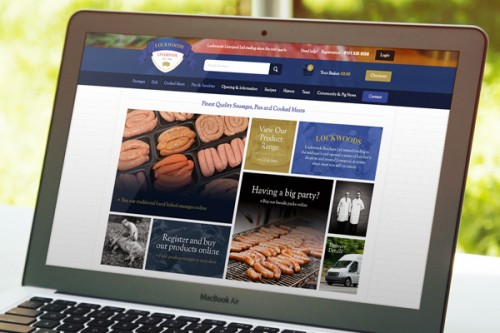 We're delighted to launch the new website for Lockwoods of Liverpool. Lockwoods Ltd have been established since the mid 1940s and the name is revered by both butchers and restaurants across the UK.
We have given their brand identity a new look and have built a brand new website incorporating an online shop, history section and information about their team. With a detailed recipe section and regularly updated news, Lockwoods is the place to head for the perfect sausages to go with your mash!
If you would like to hear more about how we could transform your brand and website, please get in touch with us today.