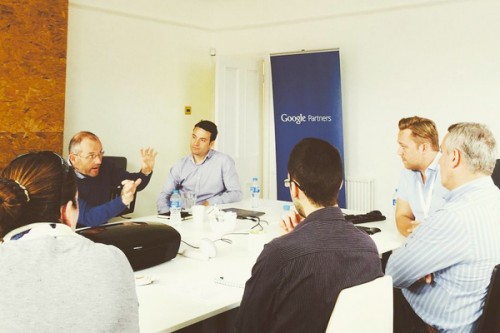 We were delighted to welcome a Google representative into the igoo offices last month as part of our Pay-Per-Click advertising event, which was a huge success!
With two packed sessions throughout the day, our clients learnt lots about the value of using paid Google adverts for their businesses and the benefits of using an agency (like us!) to manage their accounts.
Steven, our resident PPC manager, was on hand all day, along with Guy from Google, to answer any questions clients had about digital advertising.
So a big thank you to all of our clients who joined us at one of our PPC sessions – we hope you enjoyed the day (and the cakes) as much as we all did!
Keep your eyes peeled for future igoo events and if you'd like to know more about our digital marketing services in the meantime, we'd love to hear from you.