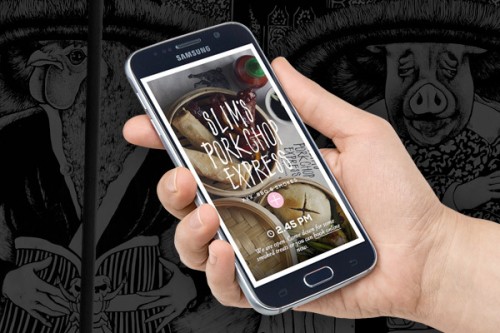 This month, we're pleased to launch the brand new website for local restaurant and bar, Slim's Pork Chop Express.
The new one-page website, which is fully mobile-responsive, features their food and drinks menus, latest offers, the ability to book online, to order delivery and connect with them through their social channels.
Last year, we created the identity for Slim's Pork Chop Express, producing a variety of different elements within the restaurant. We developed a custom font, menus, packaging and neon signs, with one of our favourite elements of the branding being our hand-illustrated mural, designed and drawn in-house by igoo's Amee.
If you would like to hear more about how we could transform your brand or website, please get in touch with us today.