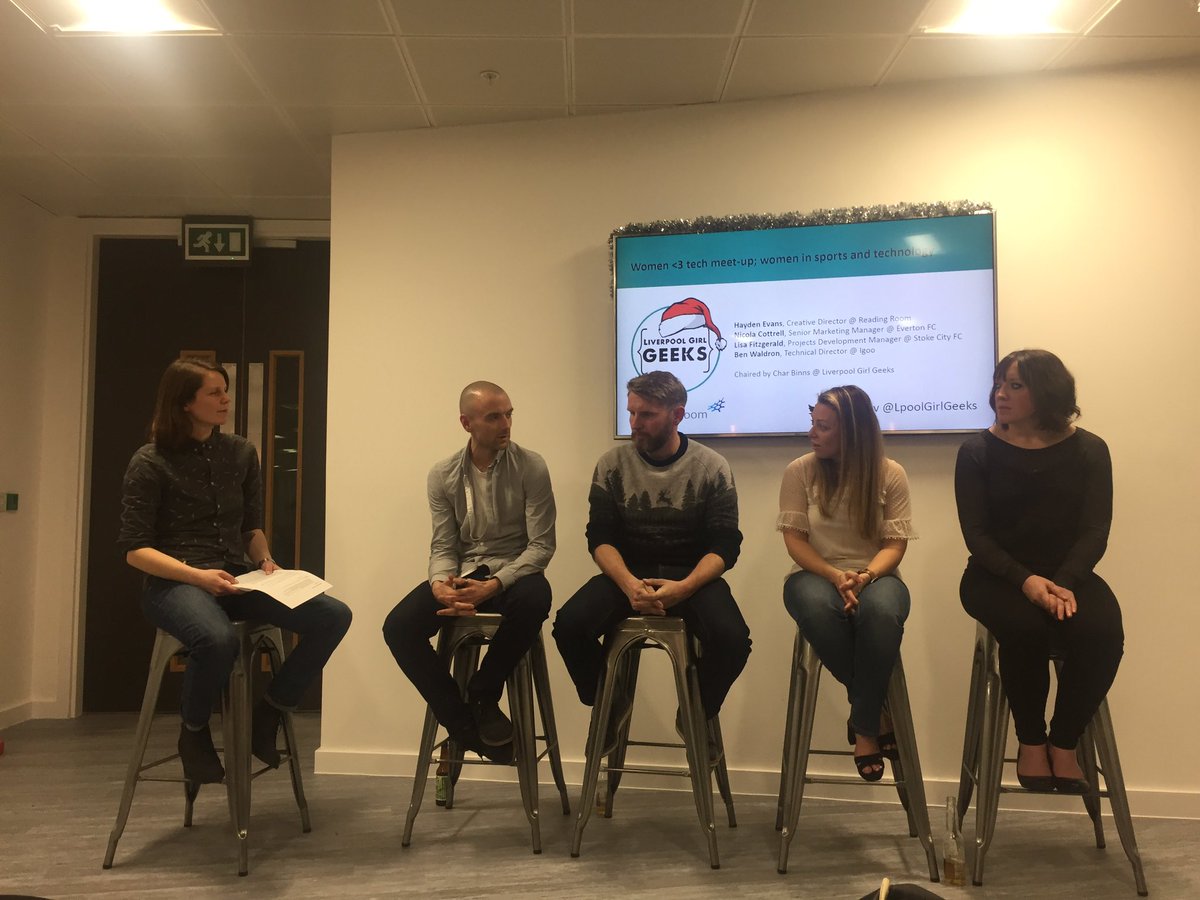 Over the last couple of months, we've loved being proud partners of Liverpool Girl Geeks.
As long time attendees of their monthly 'Women in Tech' panel events, it was time that we sat (slightly nervously) centre stage and got asked our thoughts on gender equality and diversity.
This month's topic was 'Women in Sports Tech' and although this might not be our particular area of expertise, we quickly discovered that when it comes to gender diversity, unfortunately, a lot of industries share the same problems.
Our Technical Director, Ben was joined on the panel by some great speakers from Everton & Stoke F.C and Reading Room, and we certainly learnt a lot about what the sports industry can be doing to encourage females into the field and how us, as part of the digital industry, can help.
Any general take away advice for young girls interested in getting involved in the tech/sports industry?
Be disruptive, get stuck in and start redefining what success means for you.