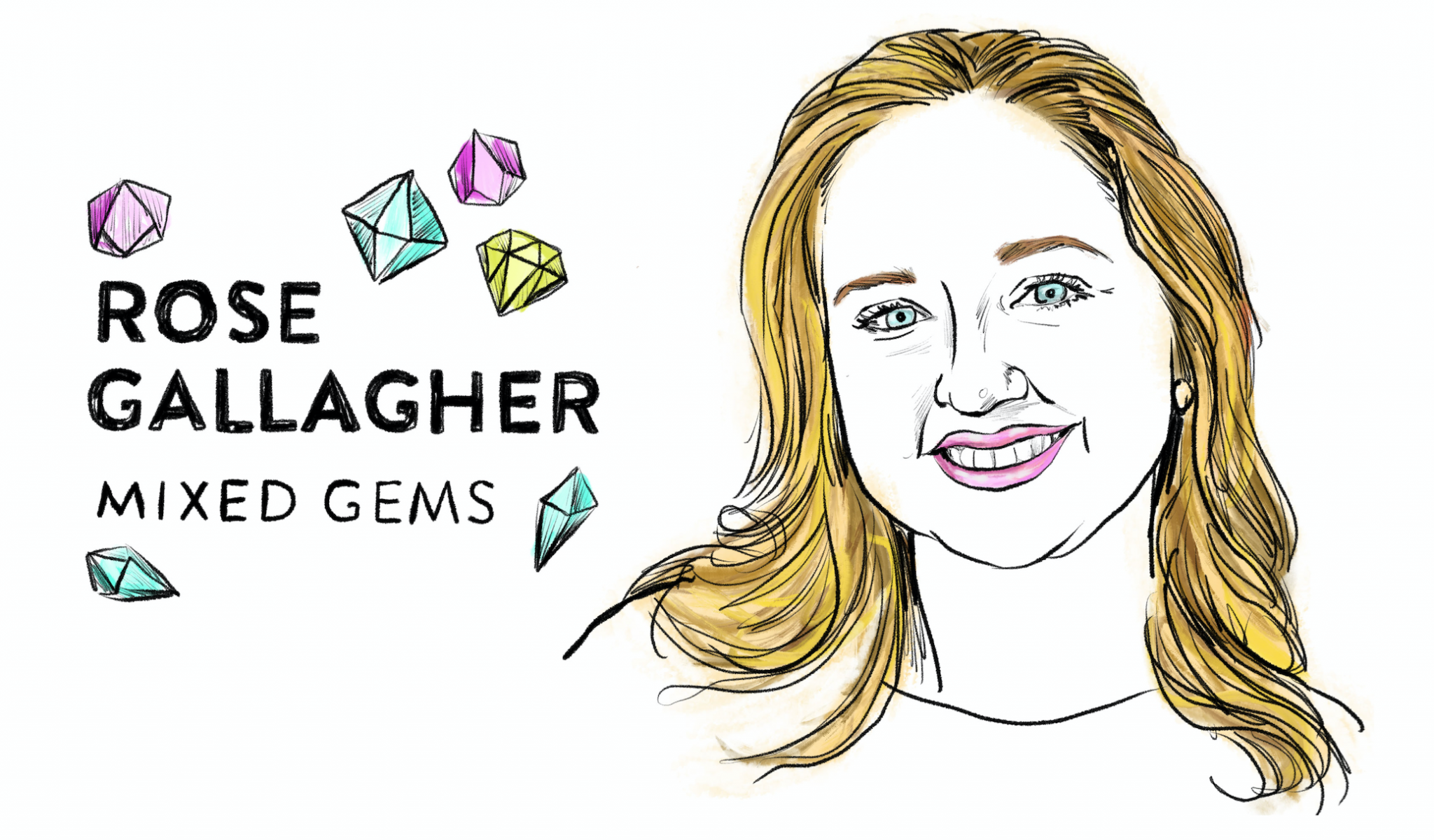 For our third instalment in our series celebrating some of our amazing female clients, we're chatting to Rose Gallagher, who runs the beauty blog, Mixed Gems.
As a long term client of ours, we've loved watching Rose grow into an authority in the beauty industry and we can't get enough of her insights and behind the scenes knowledge when it comes to all things skincare, make up and hair.
How did you get started in the beauty industry? 
I have always loved make-up but when I came to Liverpool, I found an amazing make-up salon, Peaches and Cream. To this day, I have never been blown away by anything as much as I was that first trip to Peaches. Alongside studying at the Uni of Liverpool, I found a home away from home in this family run business and I was lucky to be taught from scratch by a group of incredibly talented girls, who had avoided all trends and developed their own make-up style.
We used lots of different brands to create the perfect make-up look and offered a completely unbiased approach to beauty. Although I was there to learn about make-up, I really learned about great friendships and finding my feet away from home.
What does your average day look like?
There is no average day and that's something that I have really come to embrace. Some days, I will be at home in my tracksuit with a Netflix series on loop all day as I work my way through e-mails. It sounds like a joke but these are actually some of my more productive days! I almost feel like I'm cheating by doing this and so something in me works three times as hard.
In general, every single day involves lots of e-mail answering, replying to lots of DMs on Instagram from readers who want a more tailored beauty regime, and taking photos of new products. In an average week, I'll have a couple of tracksuit days, a couple of days on a train for a long day in another city, lots of writing and also a glass or two of wine to keep my sanity!
What has been your biggest highlight of your career?
Recently, IT Cosmetics signed me as their UK brand ambassador and that has been a real pinch-me moment. I use their products every single day and love everything about the brand, and so to be able to work with them is a dream come true. We had our first event together a couple of weeks ago and I felt a proudness that I haven't felt before, it was amazing.
How do you ensure you stand out in the crowded industry of beauty bloggers?
It sounds so trivial but I genuinely think having a brummie accent sets me apart in a more basic way! People will often laugh with me that they say "do you know Rose?" and the person won't know, but then they say "you know, Rose, the blonde one from Birmingham?" and they are met with a unanimous sigh of recognition.
Do you have any tips for growing your Instagram following?
I have no idea, I wish someone could tell me! Ha. But I do think that people focus so much on having huge numbers of followers, where actually what people really want is a lovely, interactive readership of people who talk to you. I am so, so lucky that I have a lovely, chatty group of girls on my Instagram (94% of my followers are girls!) and they are always up for big chats and messages, which I love.
What advice would you give to young women who wanted to get started in the beauty industry?
I think the beauty industry is one of the most amazing places for anyone to work. You learn so much in beauty. First and foremost, beauty is one of the most lucrative industries in the world and I think any role within beauty enables you to learn quickly about how a business works. I would also encourage everyone to make the most of what they have around them.
If you have access to beauty products (no matter how much they cost) and a camera phone, practise your skills on everyone around you and take photos as you go. You can use these to monitor your own progress, feel a sense of recognition as you see improvements, and share your favourite moments on social media.
I really think that the key to working successfully anywhere is to just work hard and be nice to people. People will remember how you made them feel and if they enjoy having you around, you will always be invited back.