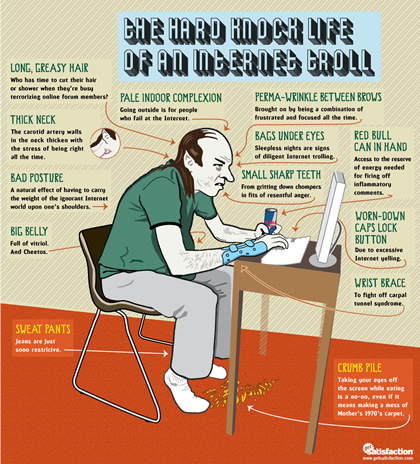 With the recent government proposals to force all website operators to reveal the identities of 'internet trolls', there are now concerns that this might lead to privacy infringement as the websites try toavoid costly legal battles. If the proposals are passed then the identity of people posting defamatory messages online or 'trolls' as they are known, will be revealed so that they can be taken to court instead of the website operators. However, according to BBC News today, Privacy International, an organisation that campaigns at an international level on privacy issues, says that there is a concern that "gun-shy website operators will start automatically divulging user details the moment someone alleges defamation in order to shield themselves from libel actions".
For more information go o the BBC news website – http://www.bbc.co.uk/news/technology-18404621
If you have an opinion on this please comment.