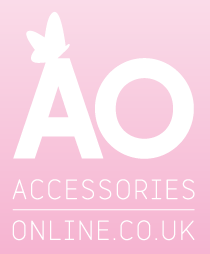 Accessories Online is a designer jewellery store, and a perfect online success story. From humble beginnings in a Crosby living room, to a thriving ecommerce business with customers worldwide, the Accessories Online shop has gone from strength to strength and now achieves first page search engine rankings both for SEO keywords and stocked designer brand names.
Accessories first came to igoo four years ago looking for an overhaul of their existing site, and we have worked closely with them ever since on branding, website design, print design and advertising. This year we have also run a number of Facebook competitions for Accessories Online, which has helped their page to achieve over 9,000 'likes'.
Along with Facebook and Twitter buttons, the site has an integrated blog, FAQs section and includes custom built features such as 'select your delivery date', 'create your own necklace' drag and drop builder, and an internal returns management facility. The site's One Stop checkout system boasts an on-site credit card payment facility and the option to remember your card details for faster check out next time, helping to improve customer experience and encourage return visits.
Seasonal branding and regular visual updates of the Accessories Online website help to keep the site fresh and current. Click now and take a look at our new Christmas 2012 artwork!