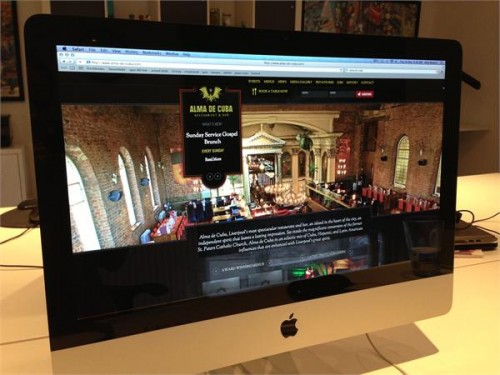 We were pleased to launch the new Alma De Cuba website last month, which underwent a complete redesign and is now in version 2. The stylish bar and restaurant stands on the former site of St. Peter's Catholic Church on Seel Street, Liverpool city centre, and prides itself on great food, a sensational atmosphere and an exciting events calendar.
Alma De Cuba know how to throw a party, and host some of the most extravagant nights in Liverpool. Their new website design aims to capture the energy, spirit and mystery of this unique venue with its stunning building and interior, and replicate the magic on-line. The introduction of a new blog, and updated features such as a live Twitter feed, and 'latest media' gallery ensure that the website is active and fresh, and keeps pace with the fast Alma De Cuba pulse.
Igoo also take care of print design for Alma, most recently their Halloween 'Asylum' advertising, and artwork for their Christmas and New Year's menus, and events.