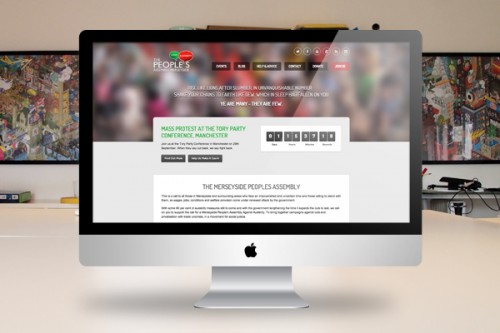 We are proud to have launched the Merseyside People's Assembly website last month, which will run alongside the organisation's national site. The new website, which has been designed and branded in line with existing brand guidelines, will increase awareness and promote the Merseyside branch of the People's Assembly.
The new website features a comprehensive calendar, with the option for members to submit an event, along with a live countdown to the next upcoming event on the home page. There are fully integrated social channels, along with a blog for members to stay up to date with news and events. There is also the ability to reserve tickets for events through the social network application, 'eventbrite.'
The site features donation integration, with the option to choose a one off or monthly payment, along with a page to sign up to volunteer and to subscribe to updates.