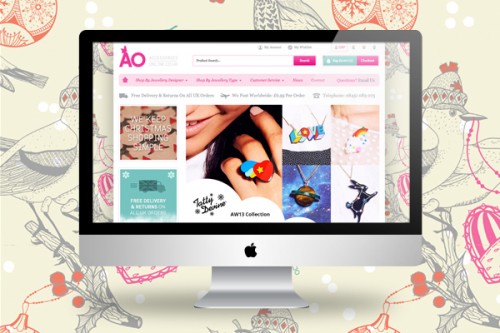 Designer jewellery emporium, Accessories Online, are gearing up for the festive season with lots of lovely new bits and pieces available, along with some great Christmas offers.
Accessories Online are the perfect online success story, with their ecommerce business going from strength to strength over the last few years. From humble beginnings in a Crosby living room, to a dedicated customer base worldwide, the jewellery shop continues to attract both old and new customers with their growing range of stunning stock and designs.
Seasonal branding is a big part of Accessories Online's look and this Christmas is no exception. igoo have created a gorgeous new background for the website- complete with birds and baubles, along with additional design work for their current festive offers and social media pages.