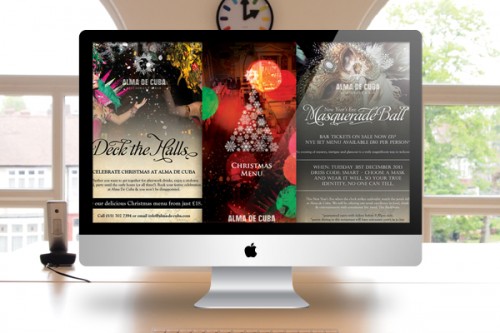 Preparations for the festive season are well underway at Alma De Cuba, with exciting new menus and Christmas celebrations on offer.
Based on the former site of St. Peter's Catholic Church on Seel Street, Liverpool, the well loved venue has long been known as the place to celebrate special occasions and to let yourself be swept up in the spirit of Latin America.
igoo have designed their new Christmas lunch and dinner menu, which is currently available in their stunning restaurant. We have also created the artwork for their upcoming Boxing night and New Year's Eve celebrations, which look set to be a big hit this December.