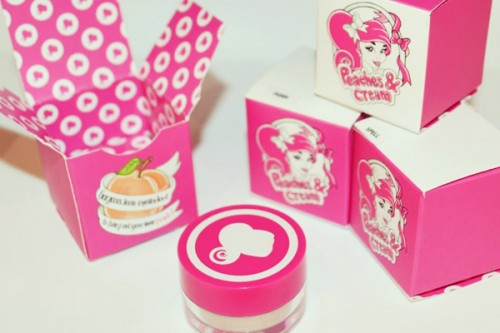 One of our longest standing clients, Peaches and Cream, are gearing up to launch their new range of eyeshadow pigments, which will be available both online and in store from 12th December.
igoo collaborated with Swedish illustrator Elin Anderson to create the infamous 'Peaches girl,' who will adorn the new packaging for the upcoming range. With ten gorgeous shades to choose from, we know their latest make up collection will be a huge hit.
Peaches and Cream are also getting ready for the big Christmas rush, which will ensure they are run off their feet throughout the festive season!