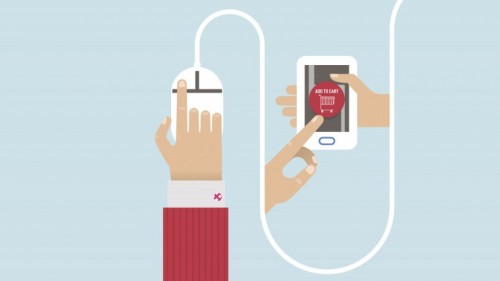 This Christmas saw online sales soar, with a record number of items being sold online. In the food sector, both Tesco and Sainsbury's saw both their online sales rise by 14% and 10% respectively.
Online fashion giant, Asos also revealed today that it experienced a roaring Christmas trade, with total retail sales up 38% in the last four months before December. Luxury fashion brand Jaeger also saw online sales raise by 57% in the 3 months before the big day, 30% of which was due to mobile sales.
This online success highlights just how important the internet is to retailers- high street brands who offer strong online stores such as Next and John Lewis fared much better under tough Christmas trading conditions, when compared to weaker websites from companies such as Debenhams and Morrisons.
It's also great news for the future of online retail with Richard Lim, head of business information at the British Retail Consortium, saying:
"Our figures show that around 20% of all non-food spending is online and we're expecting this number to continue to rise. Retail is going through one of the most rapidly evolving phases in its history."