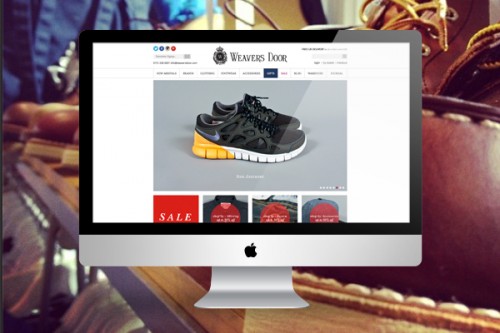 This month, we are shining our igoo spotlight on one of our long standing clients, Weavers Door. Purveyors of fine mens apparel for over 25 years, they are renowned as the place to head to in Liverpool if you're looking for a great selection of clothing, shoes and accessories.
The website, which is currently in version three, heads up our portfolio of ecommerce sites built on the Magento platform. Along with great product profiling and simple checkout procedures, the site also boasts a new 'wardrobe' feature, which allows customers to purchase products as a bundle from 'a look,' as modelled by staff members and friends.
With lots of fantastic bargains to be had in their winter sale, Weavers Door should be your first thought if you're in need of a wardrobe refresh this January. Stay in touch with them on their social pages to ensure you're the first to know when it comes to new spring/summer stock and everything that's going on instore.