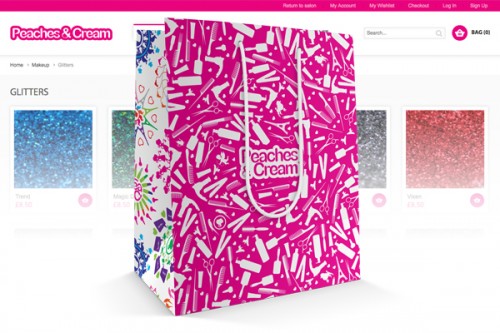 We're getting very excited for the upcoming launch of the new website for make-up goddesses, Peaches and Cream, which is due to go live in the next couple of weeks.
To support their ever-increasing range of exclusive make-up, the second version of their online store will be built on the Magento e-commerce platform. You'll be able to view their full range of products and save your favourites in your personalised 'wishlist.'
Stay tuned on the igoo blog for news of the launch of Peaches and Cream and all igoo news.