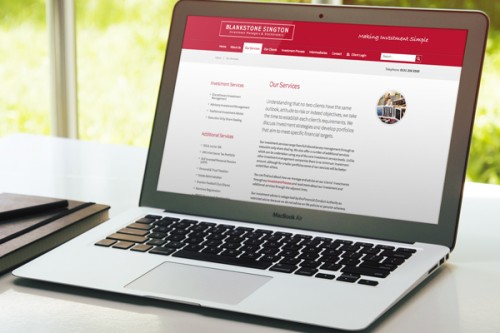 We're delighted that the new website for investment managers and stockbrokers, Blankstone Sington has gone live this October.
With a client login area and comprehensive guides on their range of services, it is the perfect place to head if you're in need of investment advice. Their refreshed corporate image has been reflected in the redesign and development of the website to overhaul their online presence.
If you would like to hear more about how we could transform your brand and website, please get in touch with us today.