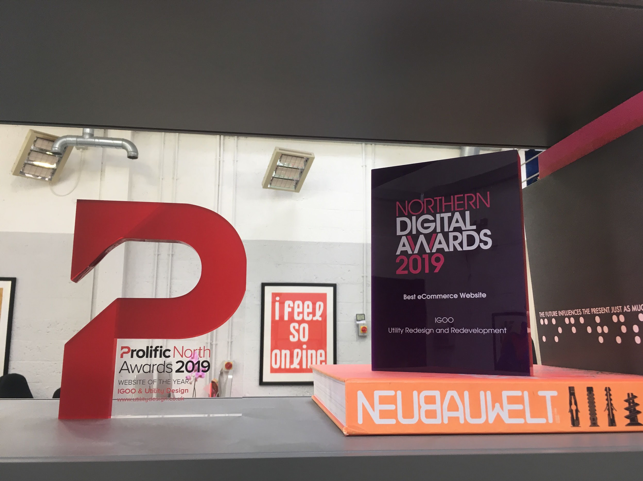 We are delighted to announce that we have won 'Website of the Year' in this year's Prolific North Awards for our work with Utility Design!
Competing against a wealth of creative talent from across the region, we were incredibly happy to win another award for this fantastic project, which is built on the Magento platform.
Along with making the site more mobile-friendly, we redesigned the category and product pages, and sought to improve the navigation structure.
We also created the new 'Collections' feature, which allows both customers and the Utility team to curate their favourite products, depending on a particular theme or style, and this is then presented in a ready-to-shop format.
Our trophy now proudly sits next to our Northern Digital Award that we won for this project earlier this year!
Find out more about it here.