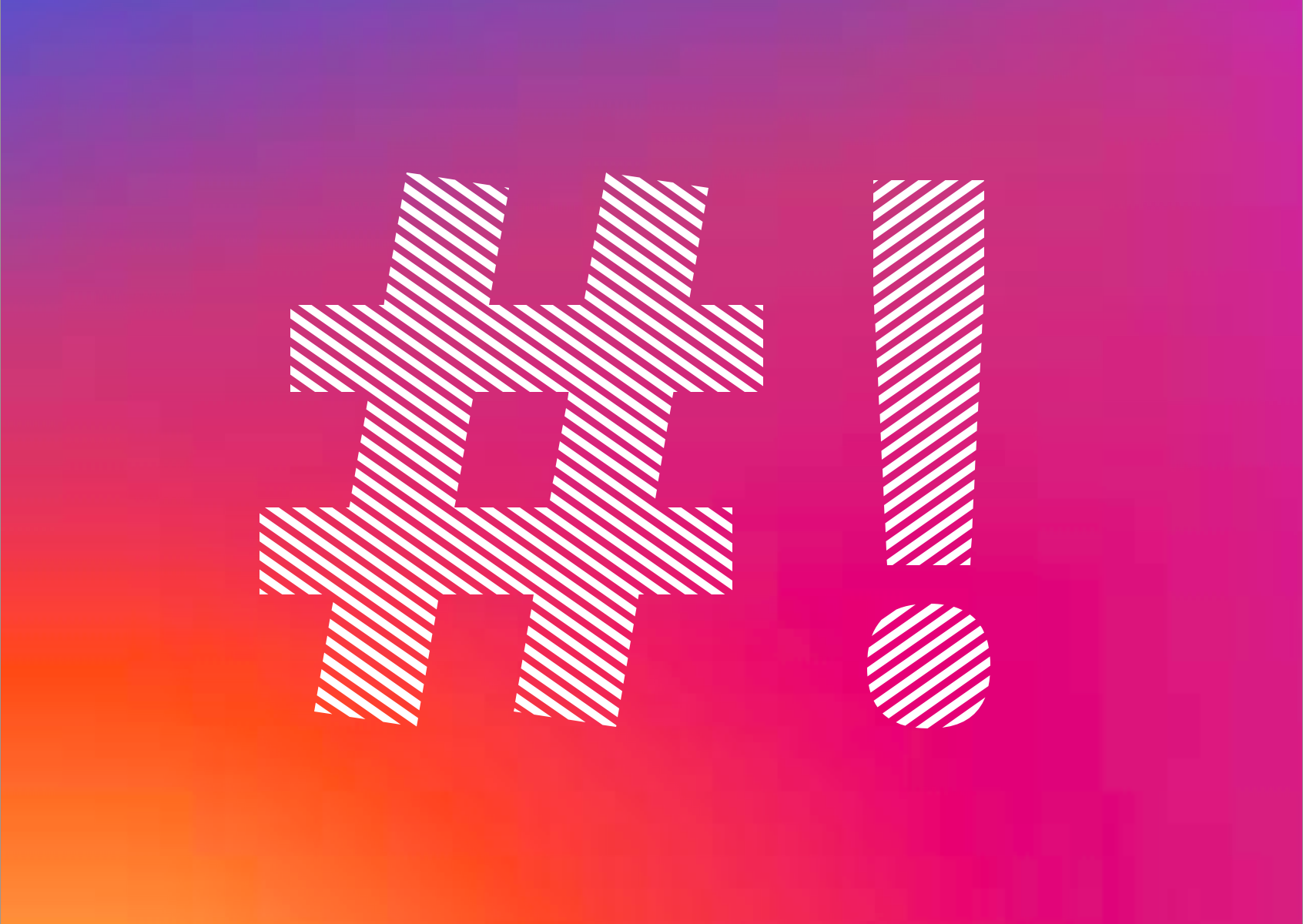 Hashtags made their debut on Twitter in 2007 and since then they have become an integral part of the most popular social media platforms, including Facebook, Twitter and Instagram.
Hashtagging means slightly different things depending on which social media platform you use, and on Instagram in particular, the importance of a good hashtagging strategy is ever-increasing.
What are hashtags and what do they do?
Simply put, hashtags are a collection of numbers and letters following the # sign. The hashtag is used in conjunction with the post's content, so for example, if you are posting about watching a movie at home you might use the hashtags #MovieNight, #NightIn or #Relax.

Following the publication of this post, your post will not only appear in the feeds of people who follow you but will also be discoverable to people who are searching for those hashtags. People tend to search for hashtags when they are following a certain event, hobby or interest, so, for example, people may search for #WorldCup.
The top hashtags of 2018
These are the hashtags that had the most traction in 2018 and may give you some ideas of the best hashtags to be using now (although they're not necessarily the most inspiring!)
#love
#instagood
#me
#cute
#tbt
#photooftheday
#instamood
#iphonesia
#food
#motivation
To give you an idea, in 2018 the hashtag #love was featured on over 1 billion posts.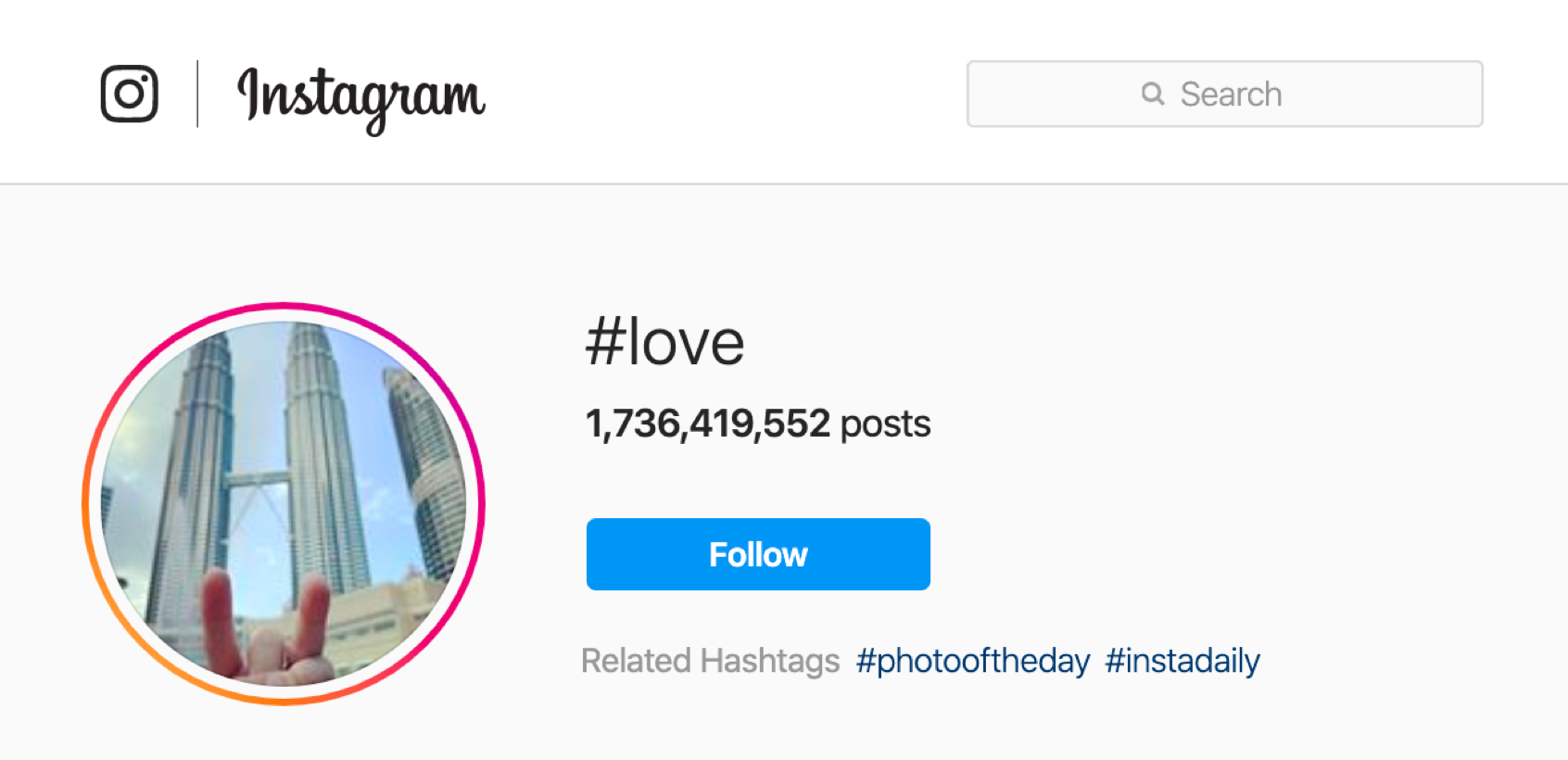 Why are hashtags important?
In December of 2017, Instagram gave users the option to 'follow' hashtags. This means that posts that include that hashtag will now appear in your Instagram feed, and these posts will more than likely be from people you do not follow.
Hashtags have been described by some marketeers as a 'funnel.' Many users use the hashtag search feature to help them find the content that they are searching for, and the new follow feature means that users can ensure that the content they want to see now appears on their feed.
From a business perspective, this means that you can reach new users who may be interested in your service, just by including a hashtag in your post.
Using irrelevant hashtags or using the same hashtag on every post is a bad idea
After seeing how many Instagrammers used the #love in 2018 alone, your first instinct may be to start filling each and every post you publish with countless popular hashtags on the offchance people see your post and engage with you.
Unfortunately, hashtagging is a little bit more complex than that.
As well as the ability to follow hashtags, Instagram has also given users the ability to stop seeing particular posts for hashtags.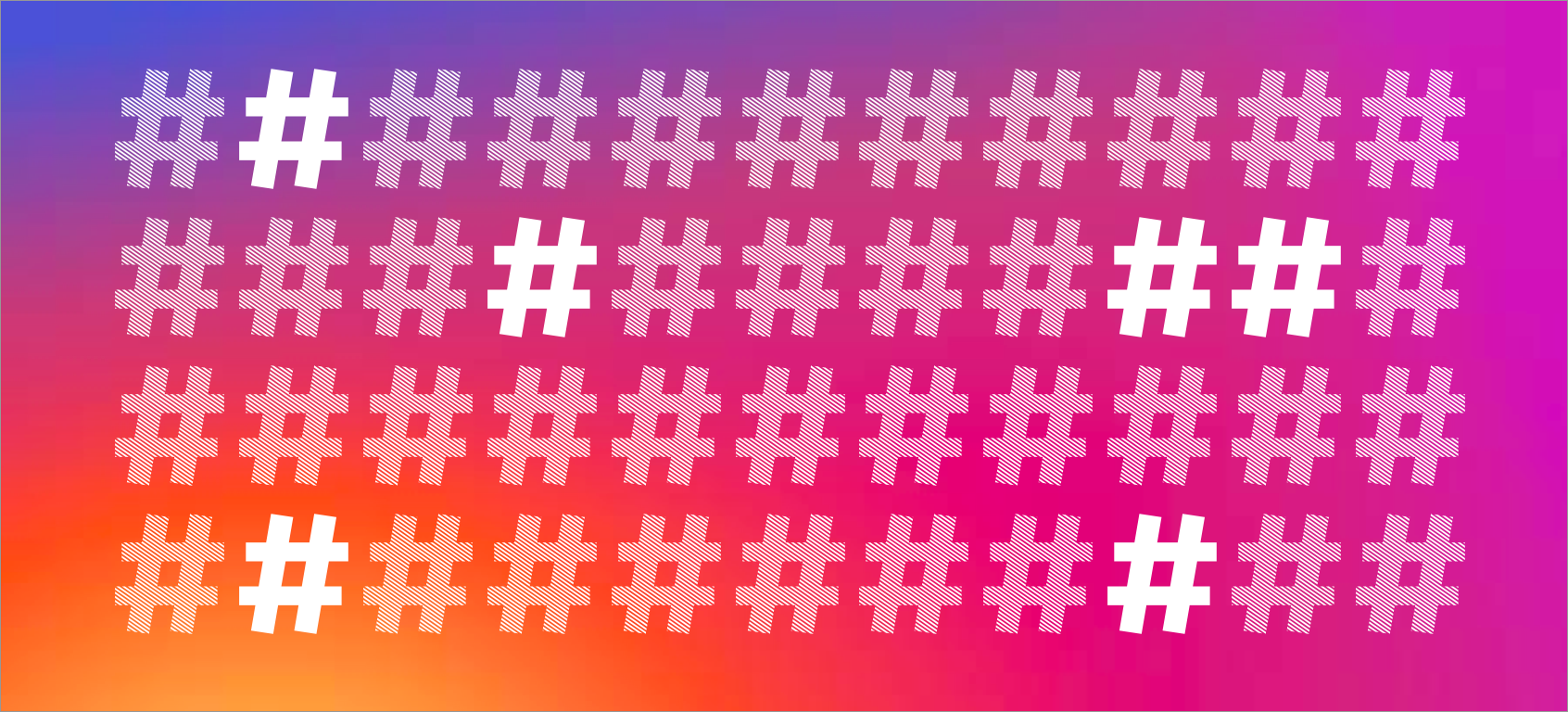 This feature has been designed to teach the algorithm what content a particular user likes, and if enough of your posts are flagged in this way it is likely that your content is going to be shown less often (or not at all).
As for the practice of posting the same hashtags on all of your content, Instagrams own guidelines state that posting the same content or comments over and over again is not a good idea.
So what hashtags should I be using?
The best way to decide which hashtags to use is to ask yourself who you want to get your content in front of. It is not about being seen, but instead, it is about being seen by the right people.
Although there are some hashtags that are very popular, it is likely that the vast majority of the people who see your post when using this hashtag are going to be disinterested and will not engage with your content in any meaningful way.
The hashtags you should use should be specific to the post you are publishing and the audience you are targeting. For example, if you sell yoga mats and you are posting an image of someone using your product, just using the #Yoga is unlikely to get you any traction. Hashtags such as #YogaEverywhere, #YogaLifestyle or #FeelTheYogaHigh are popular, but are much more targeted and so are likely to reach the people who may be interested in purchasing your product.
Another top tip is to follow the hashtags that are trending and occasionally (and only when relevant) jump on the bandwagon. So, for example, if your business is participating in a charity event such as #ChristmasJumperDay, create a fun post of your team and publish the post with the hashtag.
Experiment
To discover which hashtags get your posts in front of the best audience, you may need to experiment. The Instagram insights feature will give you information about your posts, and you can use this to determine which hashtags are working the best for you.
For example, the insights function measures the reach of your post (which is the total number of unique accounts that have seen your post or story). Using hashtags is very likely to increase this figure, however, comparing your 'reach' with the number of interactions your account received (did more people like the post or follow your account) is a good way of measuring which hashtags are working the best for you.
Once you have found a couple of hashtags that work for you, don't just settle, continue to try to find new ones which will reach new people. Over time, you are sure to increase brand awareness and your organic following.