Magento Website Design, Build and Digital Marketing
Latest Website Statistics – 2019 vs 2018
IGOO have worked with Killer Ink since 2008, and as the latest statistics show, we continue to assist with impressive optimisation and performance improvements year on year.
The Challenge
Europe's leading supplier of tattoo equipment required a digital partner to build an online store, which could support their ever growing product range, customer base and expansion into new markets.
Killer Ink Tattoo had ambitious plans of becoming a market leader of tattoo supplies to a European market. They required an ecommerce solution that served a European customer base, allowing them to showcase, sell and deliver products across the continent.
The Solution
We built a mobile optimised Magento solution, which serves over 7,000 different products to a European audience. This is achieved through 14 domain names, 12 languages and 7 currencies.
The multiple websites are all managed via a single Magento backend solution, which integrates seamlessly with the warehouse. Products are then ordered and dispatched across Europe within a 15-minute window.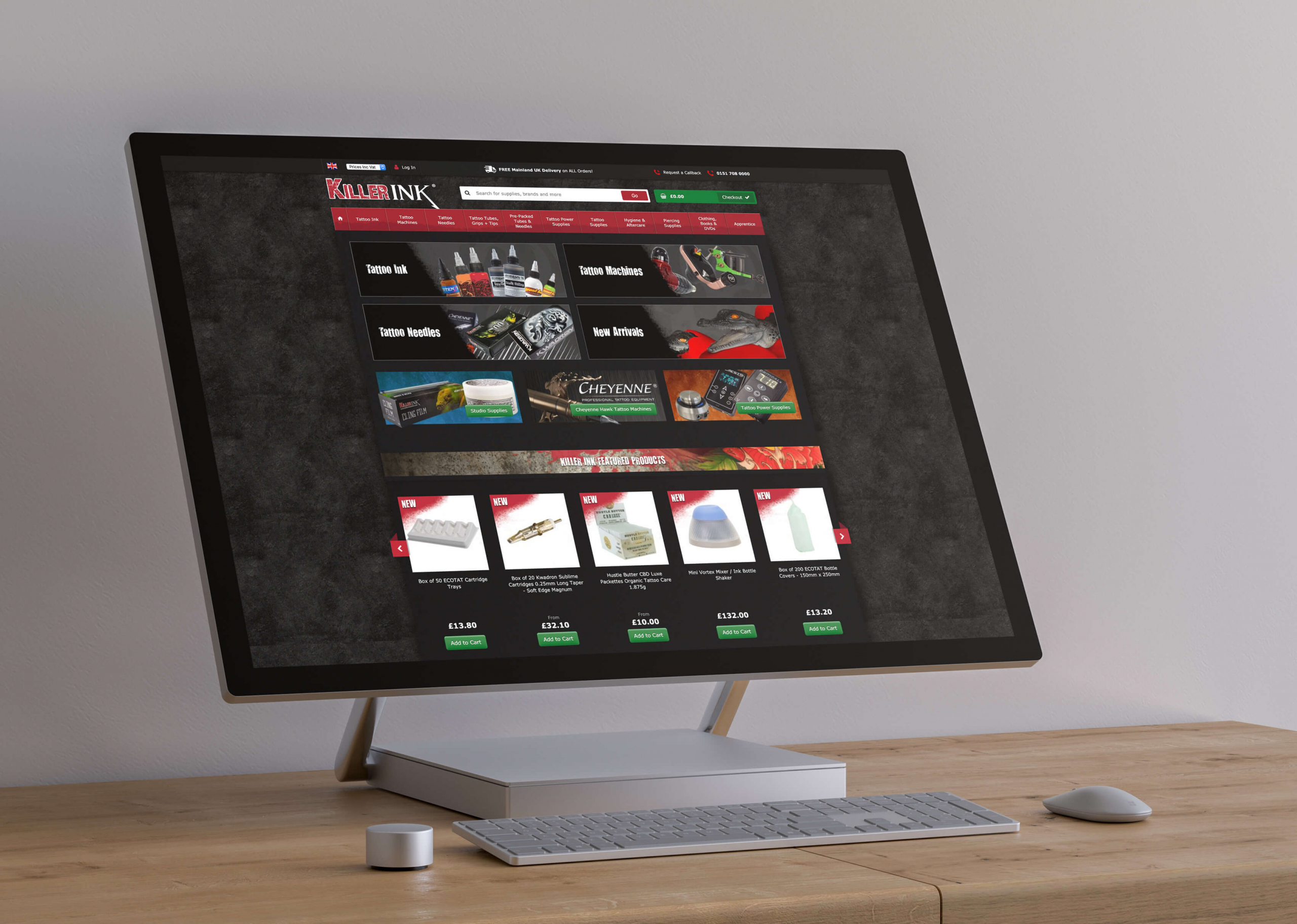 The Results
If you've had a tattoo in Europe over the last 5 years, then there's a very good chance that the studio or artist was supplied by Killer Ink Tattoo. They are the number one supplier in Europe of tattoo supplies, after year on year growth since founding in 2008. As a long standing partner, we have helped Killer Ink to grow and continue to support their worldwide eCommerce operation.
"IGOO have an amazing team and have been a strategic partner and assisted us with year on year growth for over 10 years. They handle eCommerce design and development as well as digital marketing enabling us to stay ahead with best practice and market leading solutions."

Killer Ink