National Museums Liverpool Website Redesign for 8 venues
The Challenge
National Museums Liverpool is one of the world's leading museum organisation currently comprising eight museums in and around Merseyside, with circa 3 million visitors each year. They hold some of the world's greatest museum collections and are the only national museum service in England based wholly outside London.
Late in 2018, following a tender process against 25 other agencies from all across the world, IGOO were appointed to redesign the current website. The design needed to be so much more than simply an interface; it needed to educate, not confuse users, by tailoring the presentation of content for different audiences. The site had to address the needs and wants users have both within and outside of the website, whilst also enabling the museums to present their collections online and meet the governments latest accessibility guidelines.
The Solution
Through extensive stakeholder and persona focused research, we identified what features must be present and how they should work. We delivered extensive research and a plethora of workshops with many areas of the organisation, as well as consultation with external stakeholders and guerrilla research on site at the various venues.
Design consistency was important for the venues which make up National Museums Liverpool – each needed their own voice, whilst respecting that they are also part of the wider group. We recognised that on-site content held the most value to website visitors, as this answers the needs they have from the website. To enhance this value, we met with curators to understand the variety of content generated by the museums and how this can be best presented.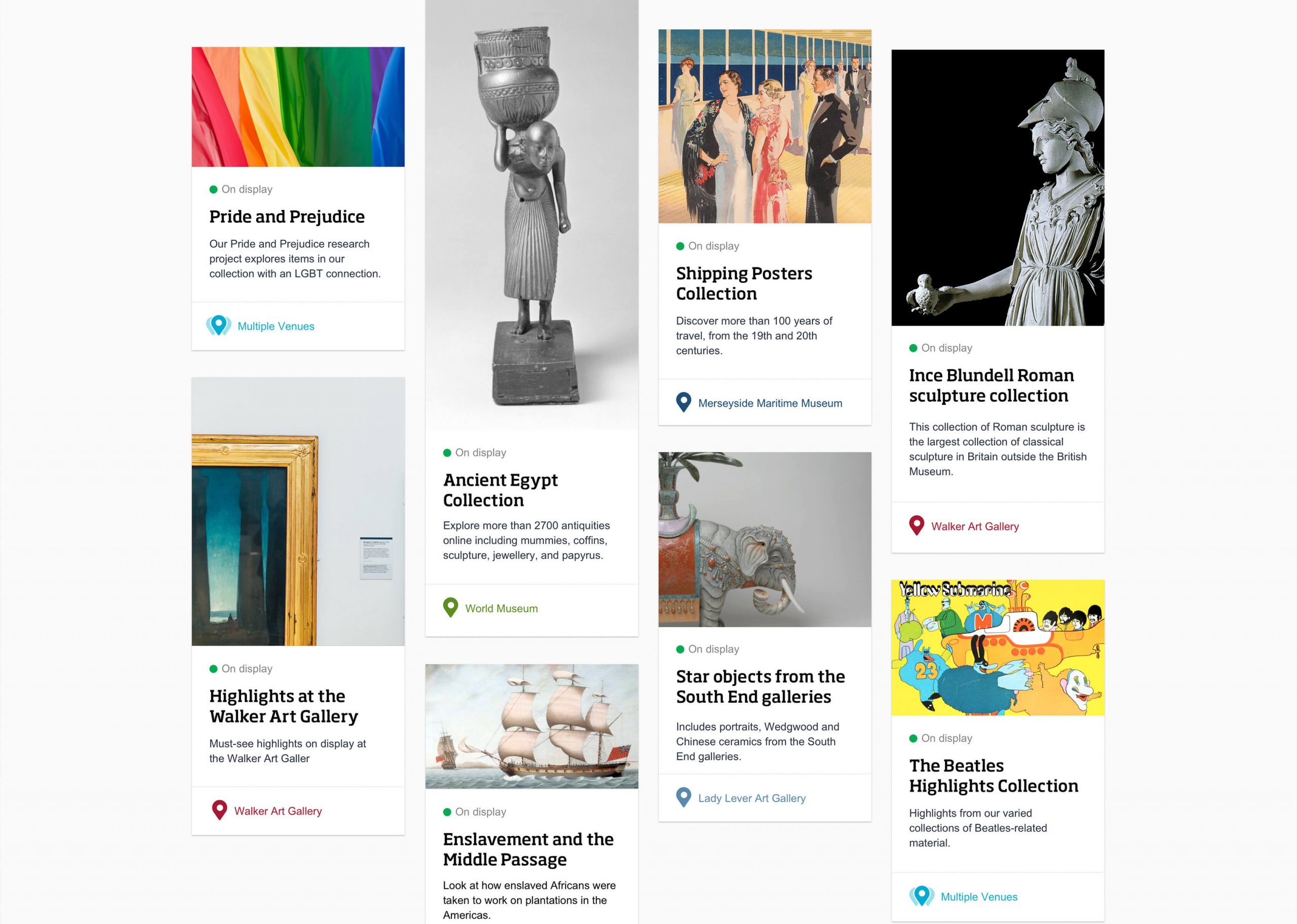 The Results
The end result was a new engaging, exciting and accessible experience, which allows NML to demonstrate their world-leading collections and events, enabling them to be enjoyed by an audience as diverse as the museums themselves. This was well received by all stakeholders and has since been provided to the Museums in the form of a full interactive Design System, to enable the design to be expanded on further in the future should the need arise.