Magento 1 Website Redesign
Back in 2017, IGOO took over the support of the Utility Design website from another agency. Following the redesign and relaunch of the Utility Design website in 2018, the website experienced the following growth during 2019 when compared with the same period during 2018.
20%
Conversion Rate Increase
25%
Transactions Increase
The Challenge
Utility is a renowned brand within the Liverpool city region, who pride themselves on offering the best in contemporary design. From their online store and three high street locations in the city, Utility stock a wide range of popular brands, offering everything from designer furniture to quirky gifts.
When Utility approached IGOO, their online presence was struggling to keep pace amidst the ever-shifting ecommerce landscape, especially on mobile. The website was failing to represent the brand as a design authority and needed to be updated to cater for a modern, mobile first audience.
The Solution
Over six months, IGOO carried out extensive research to deliver a digital strategy, which informed the redesign and redevelopment of the solution. We performed a complete overhaul of their website using the tried and tested Magento Commerce Platform.
The website launched with impressive features, including a complete change of the category and product layout, easily accessible brand specific product pages and an improved navigation and category filter system.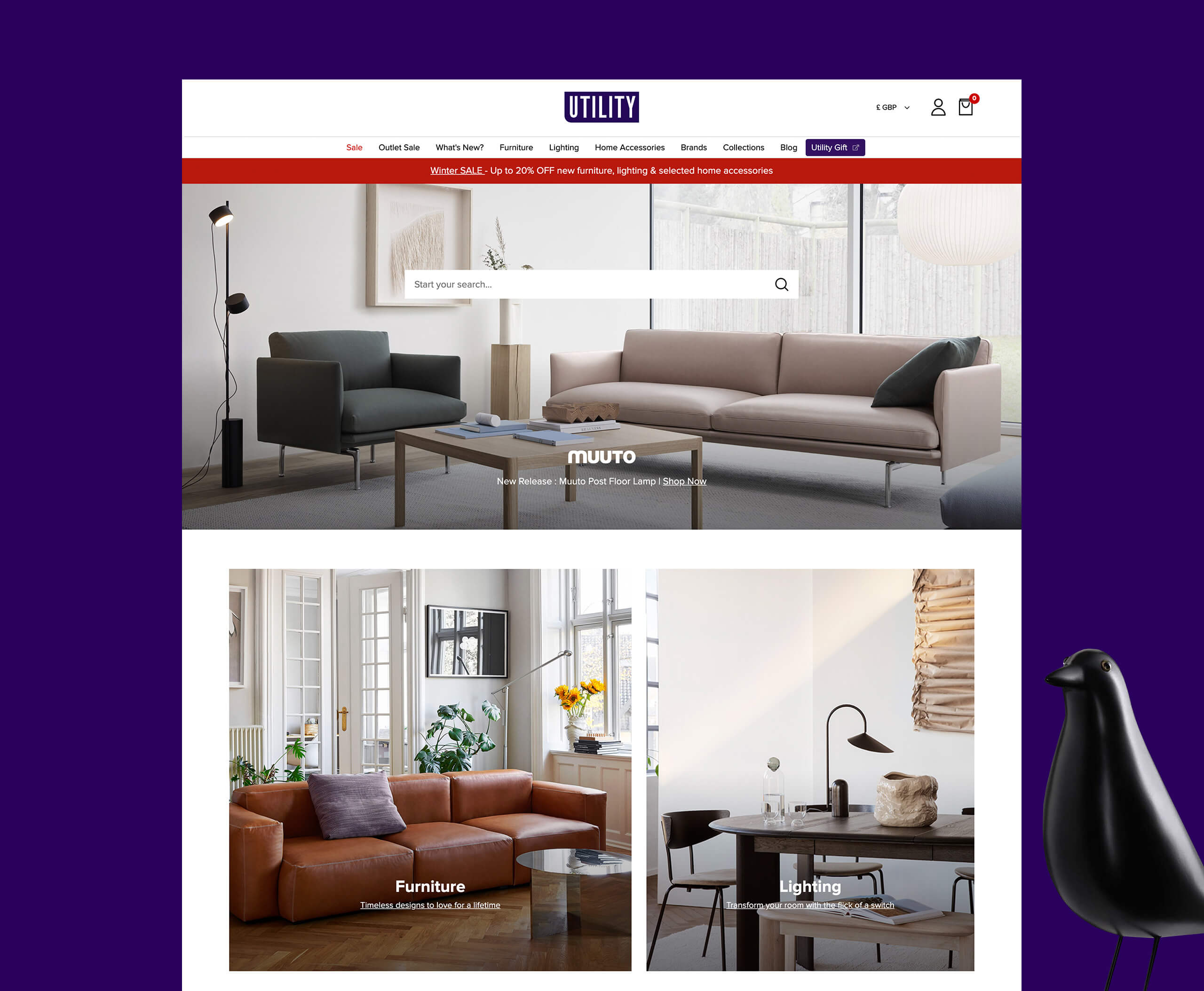 The Results
Following the launch of the website, there was a significant increase in mobile traffic and conversions on devices. Onsite customer surveys scored the site design, navigation and checkout process highly. IGOO continue to work alongside Utility to plan features and explore new ways to bring their vibrant, iconic pieces to a wider audience.