Magento to Shopify Migration
Latest Website Statistics – 2019 vs 2018
10.8%
Conversion Rate Increase (Now 5.08%)
7.48%
Transaction Increase
IGOO have worked with Peaches & Cream since 2008, as the latest statistics show, we continue to assist with impressive optimisation and performance improvements year on year.
The Challenge
Peaches & Cream are beauty experts with a makeup and hair studio in Liverpool city centre, their own cosmetics and accessories line, and an impressive online offering.
We have worked with Peaches & Cream for over ten years, helping them to establish themselves as one of the top independent makeup brands in the UK.
Through extensive competitor analysis, we suggested that Shopify was the best option based on their objectives and market, and the brand made the transition to Shopify earlier this year.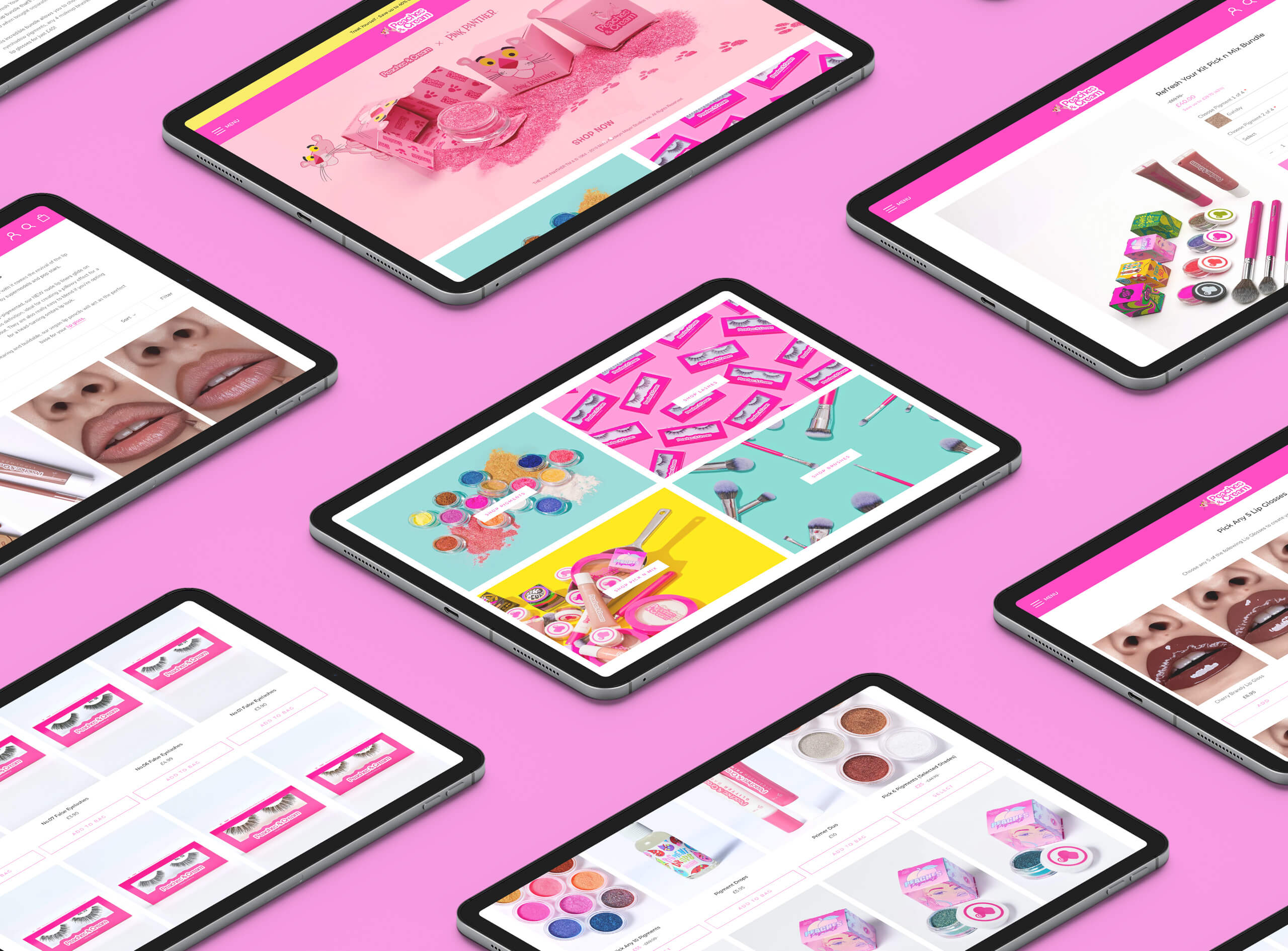 The Solution
Earlier this year, the new Shopify website for Peaches & Cream was launched.
We were able to enhance the core functionality of the site, whilst maintaining the feel and personality of their previous online store. Many of the elements that were custom-built including their popular 'As Seen On' feature have been incorporated.
With improved product catalogue management, collection filtering and a more streamlined bundle builder functionality, Peaches & Cream are able to be more reactive with changes, especially in a market that changes weekly.
The site also has a user account area so customers can repeat purchase or view order details, and Apple Pay is enabled for a quicker and easier checkout.
The customer experience is further enhanced with an intelligent search functionality with suggested terms and products, a full new suite of product images and the addition of video to selected products.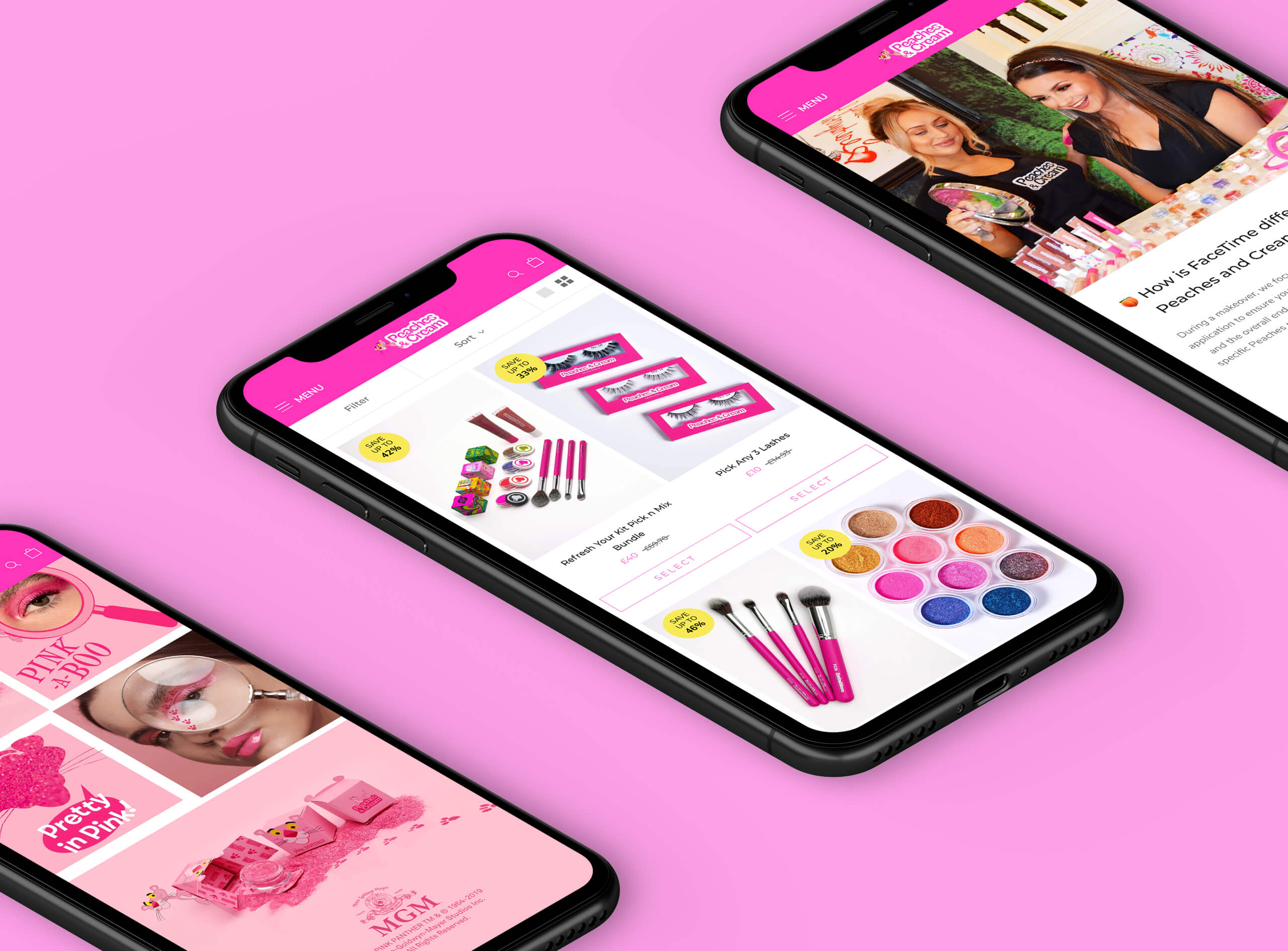 The Results
On the week the new online store was launched, their traffic levels were in the top 1% of Shopify stores that launched at the same time.
"We are thrilled with our new Shopify website. After many years using the Magento platform, IGOO suggested we convert to Shopify, based on the wants and needs of our customers. The transition between the two was seamless, and the customer account area, intergration with our postage provider and clear navigation system have completely transformed our customer experience. IGOO have utilised Shopify's features, along with their own custom design work to elevate the perception of our brand, from a small indie cosmetics company to a global brand."

Kate Matthews
They have consistently outperformed Shopify's averages in a variety of elements, including recovery rate and site traffic, and order basket totals have increased month on month.
With an average conversion rate of over 5%, the new Peaches & Cream Shopify store has one of the best conversion rates in the Health & Beauty category, resulting in a 20% growth in sales since launch.
Coinciding with the launch of the new site, we were also shortlisted for 'Best Health and Beauty Campaign' in this year's Northern Marketing Awards, for 2019's product launch campaigns.