Following on from the huge success of Peaches & Cream's exclusive Pigment Drops earlier in the year, we couldn't wait to help launch two more collections for the fast-growing makeup brand.
Now infamous for their pigment collections, complete with must-have shades and collectable packaging, it was time to introduce two new ranges to the family – enter Temptation Trio and Beaches n Cream…
Temptation Trio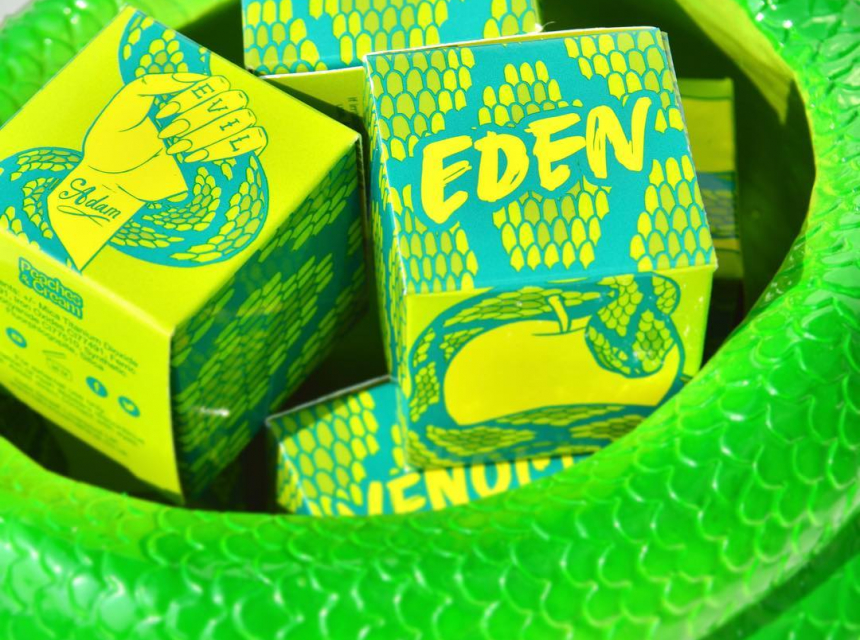 April saw the launch of the first new pigment collection of the year, the tantalising Temptation Trio. Consisting of three serrrrriousssly gorgeous pigments – Snakebite, Eden and Venom, our team designed the packaging and developed a new snake-inspired theme for the Peaches & Cream website.
Continuing with the preparations, we created an enticing email marketing campaign which gave their loyal subscribers access to purchase the Temptation Trio a day early.
And in true Peaches style, no launch is complete without a party in their Liverpool city centre based store! So to celebrate, the Peaches & Cream salon was transformed into their very own 'Garden of Eden', and customers were able to engage with the launch on Instagram using our specially-designed Temptation Trio GIFs.
Beaches n Cream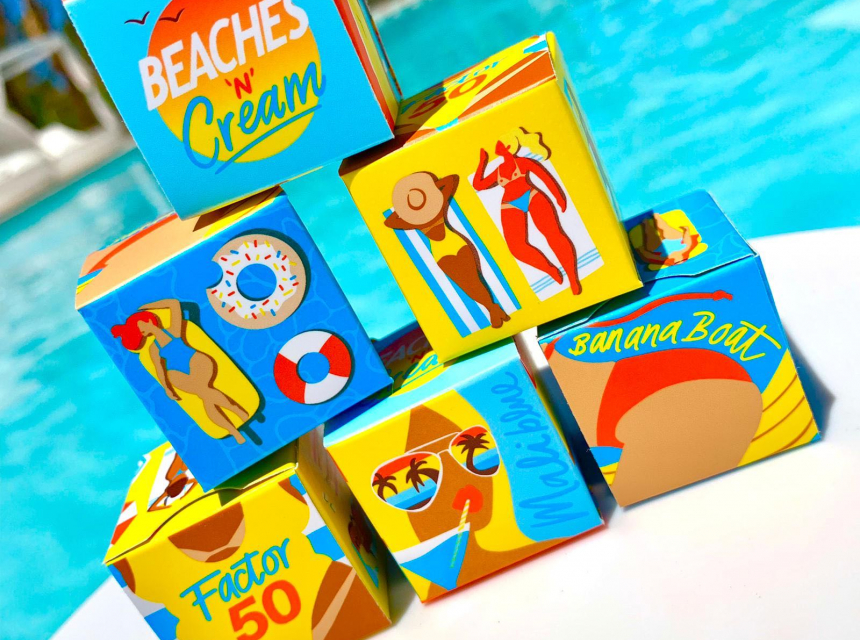 In time for July's heatwave, we helped Peaches & Cream make a splash with another pigment trio—the Beaches n Cream Collection!
The summer-inspired trio features three exotic shades – Factor 50, Maliblue and Banana Boat. We used the vibrant orange tones of the Factor 50 pigment for the website's temporary theming, and created full branding and packaging for the launch. And as we did with the Temptation Trio, we ran an early access email campaign for their eagerly-awaiting fans.
As well as launching the new pigment collection online, IGOO created marketing materials for the in-store launch too, as they opened the doors for the ultimate 'Pool Party'. With a boatload of cakes, cocktails and of course, a mesmerising makeup masterclass using the brand new pigments, it was a definite success!