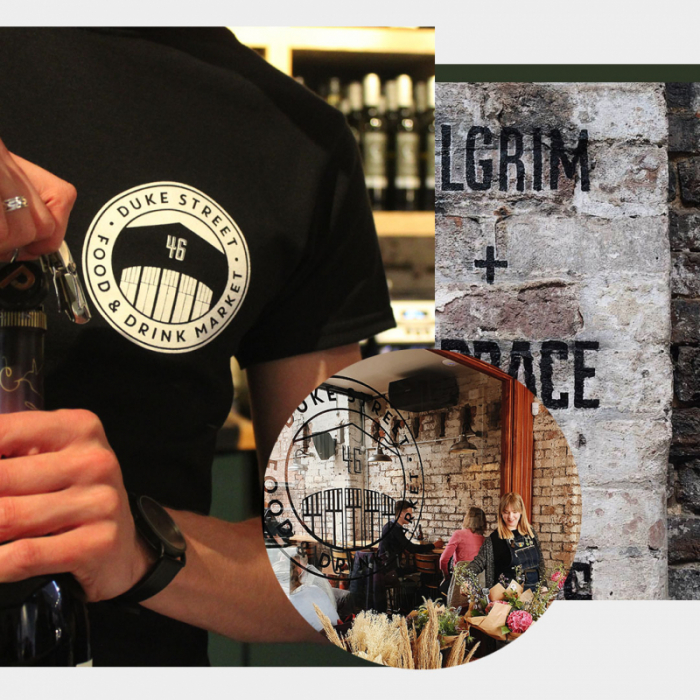 On Wednesday 19th June, Liverpool's new Duke Street Market officially opened its doors to the public! Contained within a fully-renovated 100 year old warehouse, the development is being led by Graffiti Spirits Group and the founders of Urban Food & Drink.
It features six resident food businesses, a flagship restaurant, three bars and a florist, with the aim to provide a high-quality and social culinary experience for a diverse range of people. It's a labour of love intended to showcase what a food market should be.
"Duke Street Food & Drink Market will bring to the city's burgeoning food and drink scene something that up to now has been lacking. The aim is to become the North West's number one culinary food tourism location."

Matt Farrell – Duke Street Market Director
Our task
IGOO were asked to develop branding for the new food and drink market by Graffiti Spirits Group, who are already one of our long-term clients. This involved creating a logo, designing a new website and producing a series of printed work to reflect their values and ethos.
The logo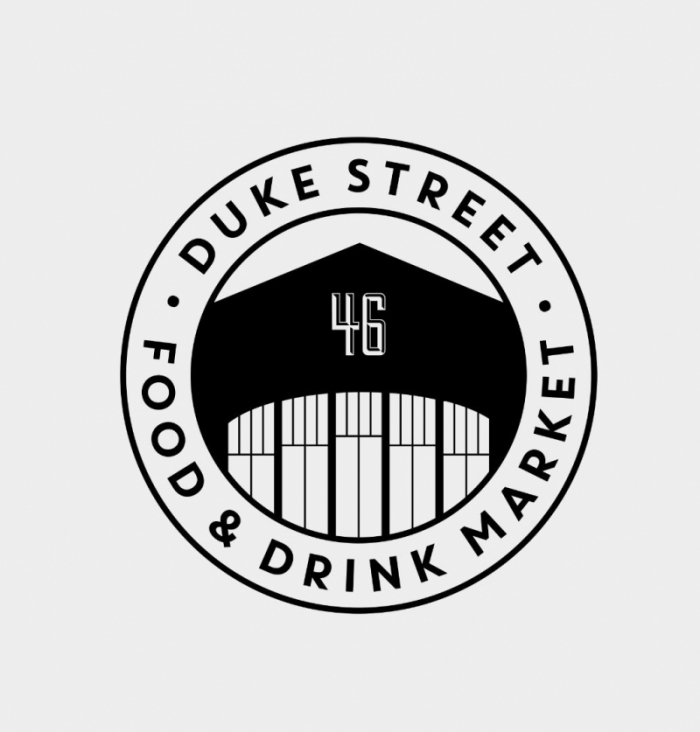 Made up of four elements, the Duke Street Market logo features everything that you need to know: the name, the address, the building and its iconic windows. Despite being 'full' in that sense, it maintains a level of chicness and simplicity that complements the interior design and general feel of the brand.
Building up the brand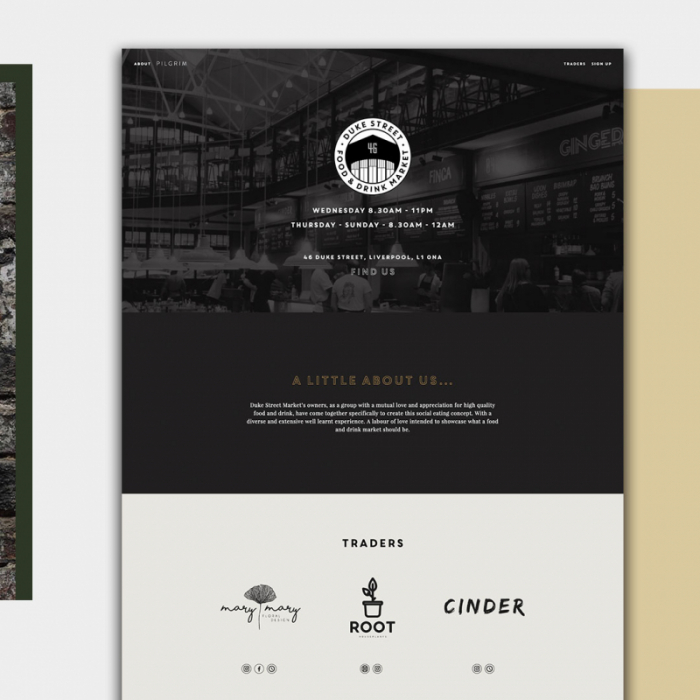 Once the logo was perfected, we began working on the brochure and menu designs. This involved choosing appropriate typography and colour styling, which is largely based on the logo's monochrome/natural colour scheme. We then began designing the website and developing the brand guidelines as the project evolved.
Collaboration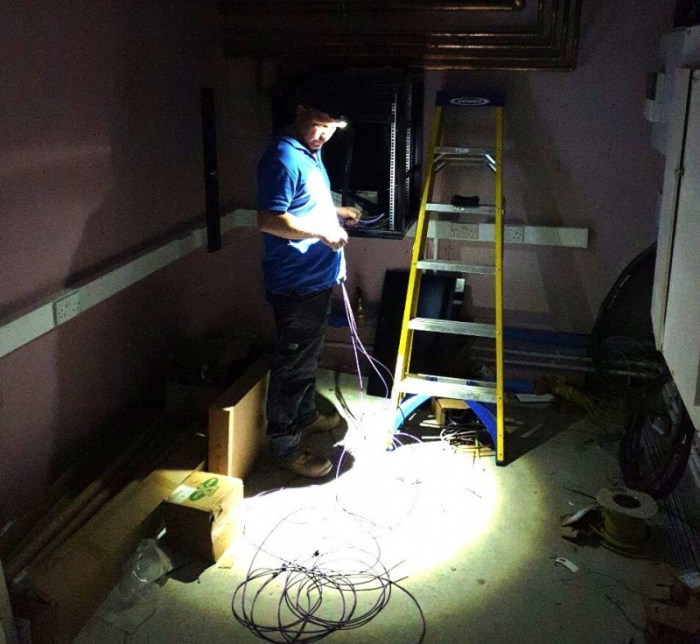 Whilst we were hard at work in our Baltic Triangle-based studio, ICT Solutions (our clients across the road) were also working closely with Duke Street Market!
The independent IT support company provided the market with a multitude of resources. From setting up the market's P.O.S. till systems to installing the wifi, ICT Solutions' comprehensive offering gave Duke Street Market an easy, all-in-one service, which is set to continue with ongoing IT support.
They also configured all of the data cabling, which involved installing 40 data cables throughout the building. Find out more about their data cabling installation services.
Learn more
We've thoroughly enjoyed being part of Duke Street Food and Drink Market's branding process, and can't wait to try out some of their tasty dishes!
Take a look at our previous work with Graffiti Spirits Group. This involved working closely with Santa Chupitos, El Bandito and Salt Dog Slims—just a few of their Liverpool-based venues.